With so much construction taking place in Silicon Valley, skilled trades workers are in high demand.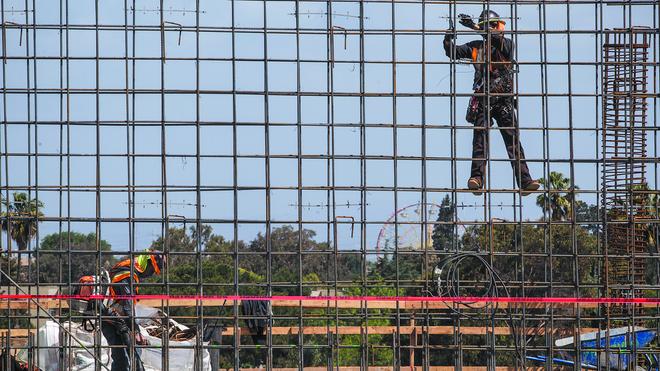 Walking into a Silicon Valley union hall today can be something like stepping into a feeding frenzy. From ironworkers to plumbers, electricians, painters and carpet layers, a frantic slate of mega construction projects has provided plenty of work in recent years.
This spring, for instance, a full 21 percent of commercial construction in suburban office markets across the country is happening in the San Jose area, real estate services firm CBRE reports.
"I see the dispatch halls all the time, and they're hopping," says Ben Field, executive officer of the South Bay AFL-CIO Labor Council. "It's a good problem to have."
Source: http://www.bizjournals.com/sanjose/news/2017/05/04/sf-bay-area-construction-labor-worker-shortage.html?ana=e_mc_prem&s=newsletter&ed=2017-05-05&u=jmKVT5wi1hwCLt8KODrj1g0a5dd2e3&t=1493997530&j=78101571
Posted by Chuck
On May 5, 2017
0 Comments